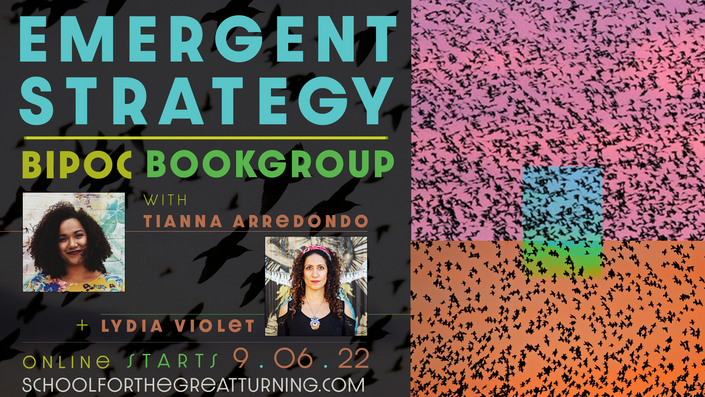 Emergent Strategy BIPOC Book Group
with Tianna Arredondo and Lydia Violet Harutoonian
Enroll in Course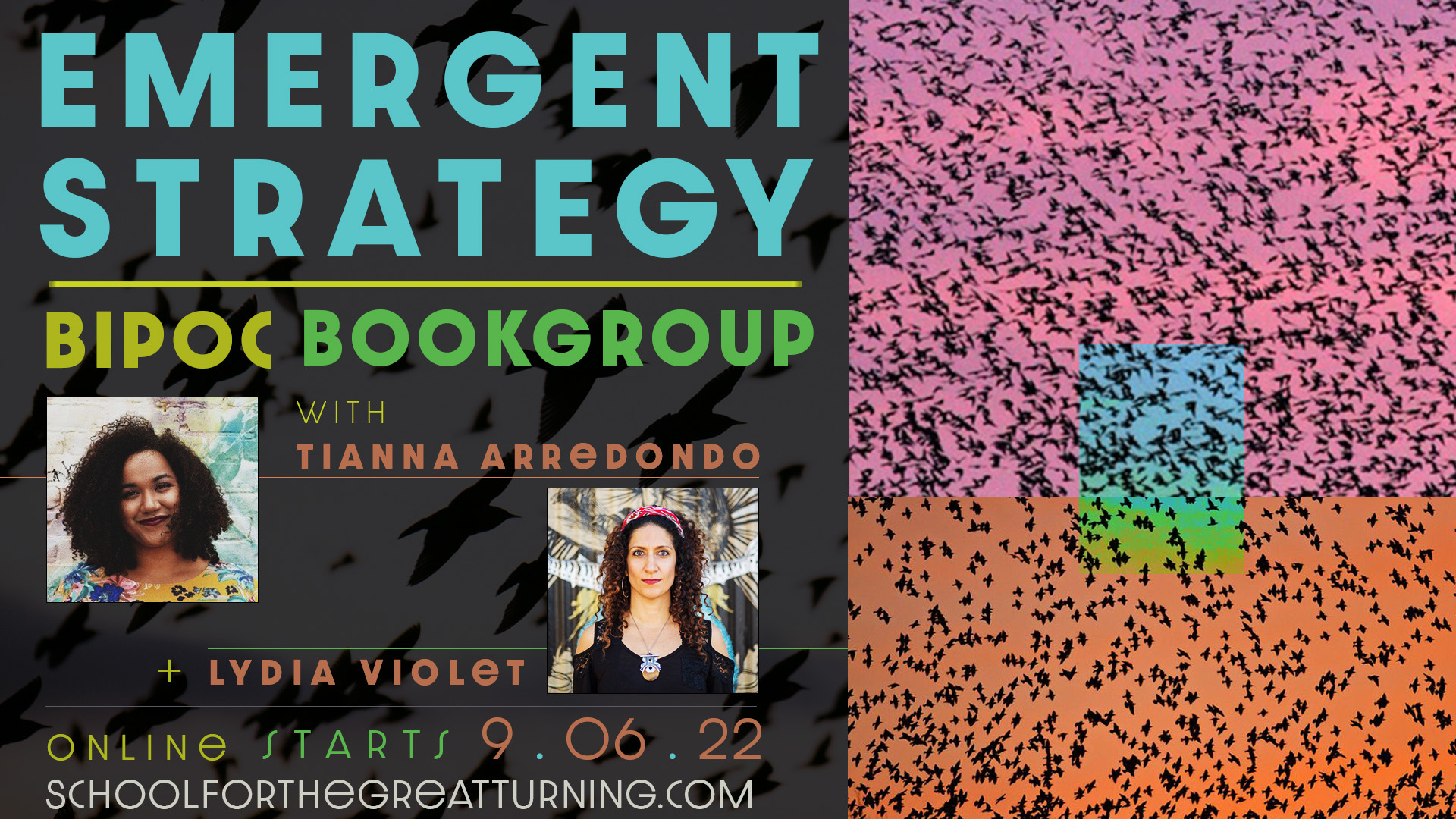 ---
6 live Tuesday Sessions :: all sessions recorded
September 6, 20, October 4, 18, November 1, 15, 2022
5-6:30pm PDT/PST :: 8-9:30pm EDT/EST
---
"How do we turn our collective, full-bodied intelligence towards collaboration, if that is the way we will survive?" - adrienne maree brown, Emergent Strategy

Inspired by Octavia Butler's explorations of our human relationship to change, Emergent Strategy is a radical self-help, society-help, and planet-help philosophy designed to shape the futures we want to live.
Change is constant. The world is in a continual state of flux. Rather than steel ourselves against such change, this book invites us to feel, map, assess, and learn from the swirling patterns around us in order to understand better and influence them as they happen…a visionary incantation to transform that which ultimately transforms us.
---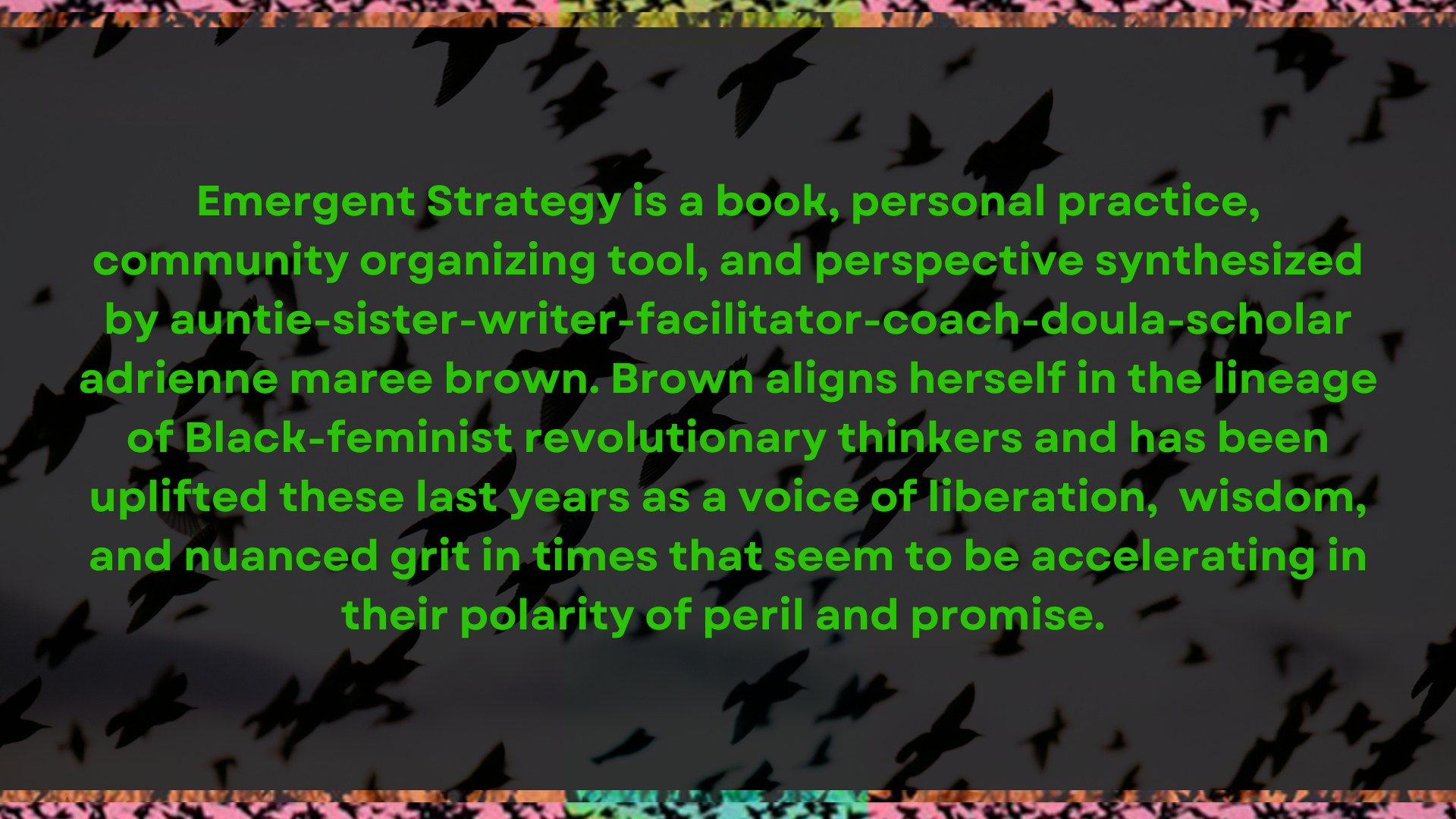 ---
This BIPOC book group is being conjured by facilitator-organizer-artist-witches Tianna Arredondo and Lydia Violet Harutoonian, inspired by their lived utility of the principles of emergent strategy. Tianna and Lydia met in a circle of 50 BIPOC facilitators who had gathered in Detroit in 2019 to learn more about the principles of Emergent Strategy, with adrienne maree brown, Mia Herndon, and other members of the Emergent Strategy Ideation Institute. From there they spiraled out into implementing these principles into their own lives, and are spiraling back in to offer this BIPOC book group.
What does BIPOC mean, and why a BIPOC book group? - BIPOC stands for Black, Indigenous, and People of Color, and our intention is for this to be a space specifically for folx who identify as Black, Indigenous, or a Person of Color. We are offering this book group at such a time as this because we were noticing how often us BIPOC folks are shrinking ourselves, not believing in miracles, not able to have tools to practice agency, and needing safe space to emote and relate. This book group will be exploring how to not only process feelings but also: regulation of the nervous system, how to work with affirmations, tools to deal with change that are nourishing, relationship practices to support your needs, desires, and more. We are intending this space to be a co-creative space where each of us will feed and be fed, simply by existing as ourselves. If you are looking for a place to process your ideas, grieve, wonder, co-regulate, and set intentions for nourishing change - this is your sign to dive in with us.
---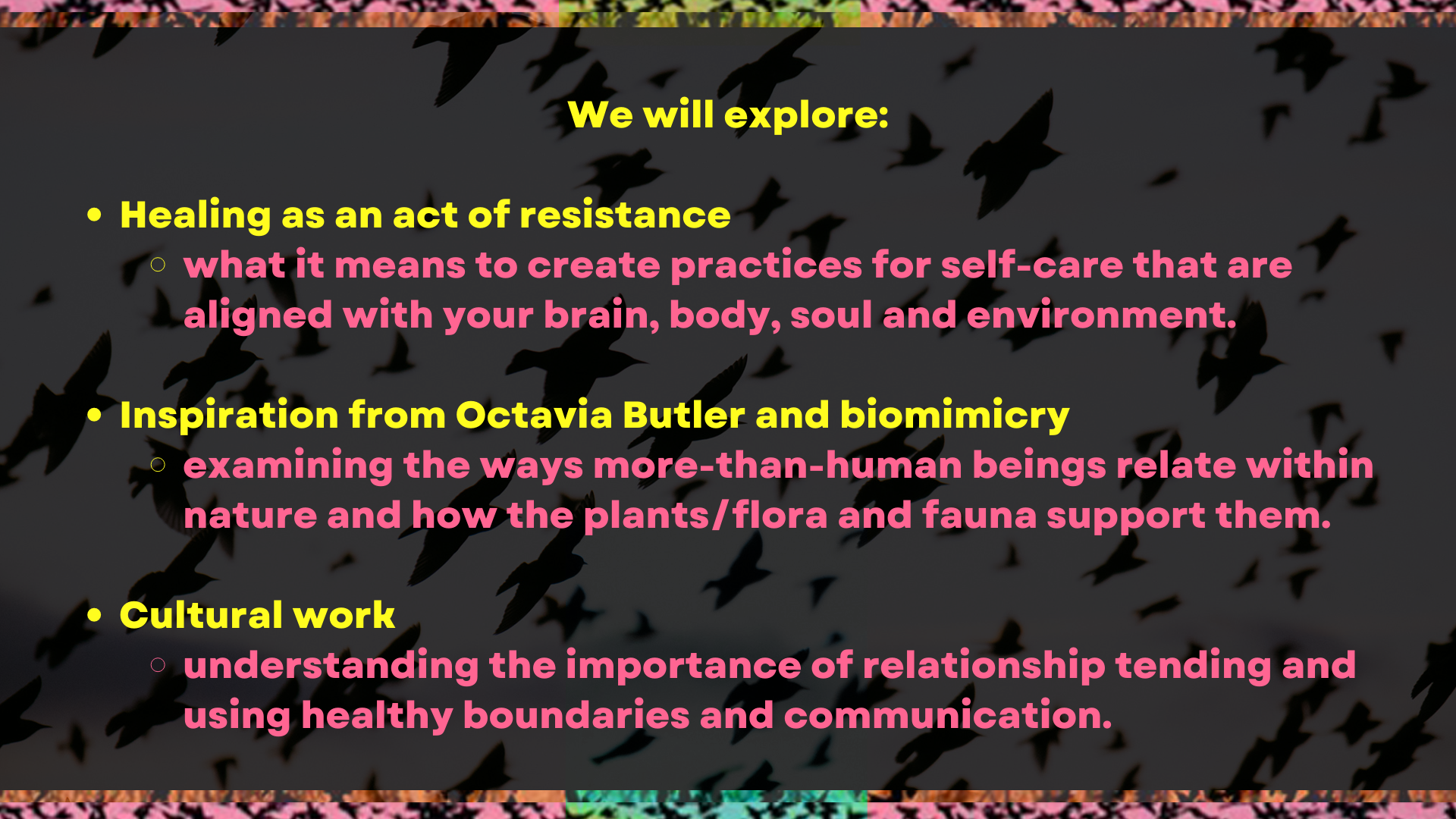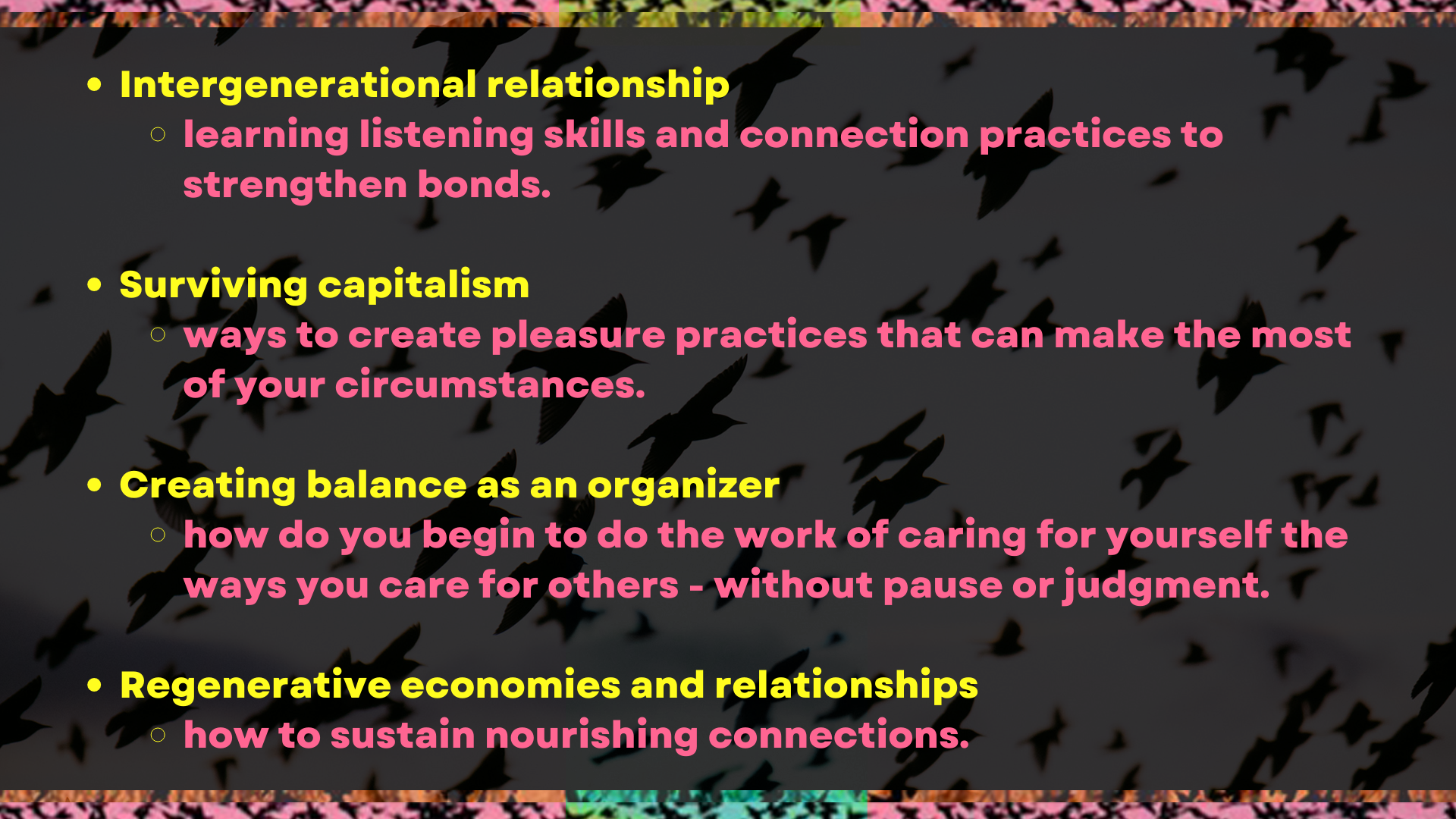 ---
Our conversations will be guided by a breakdown of brown's Emergent Strategy: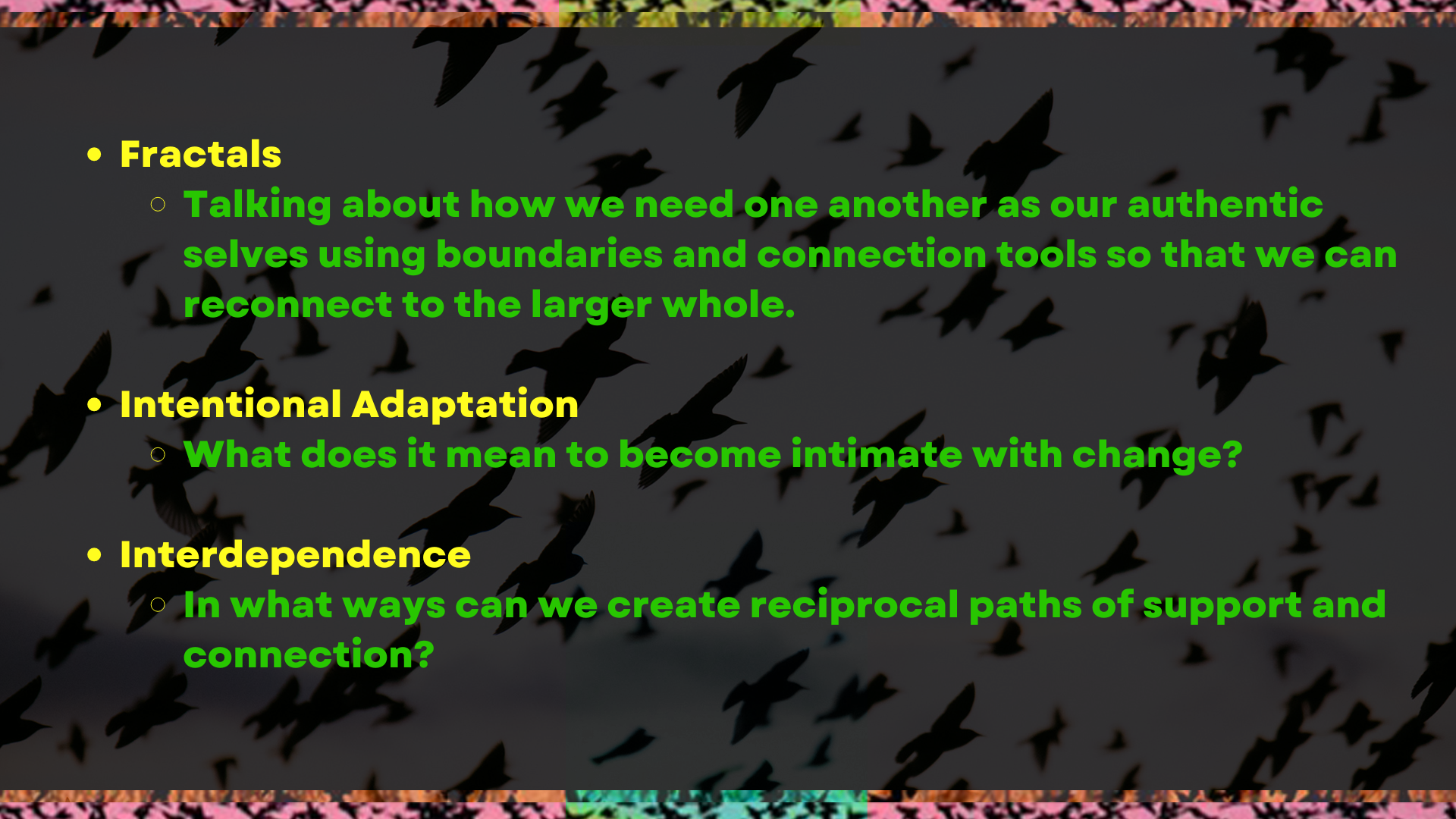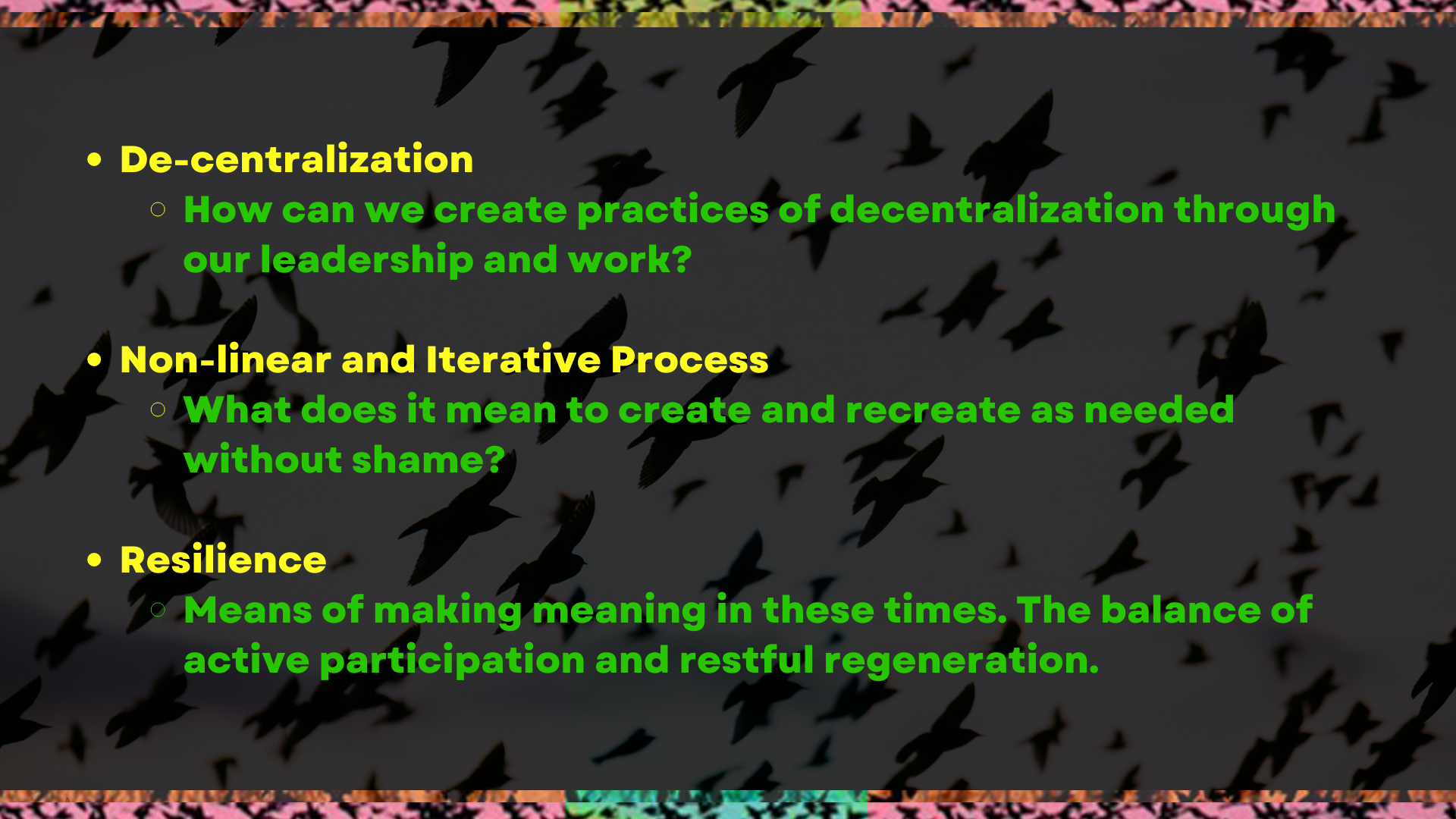 ---
Registration: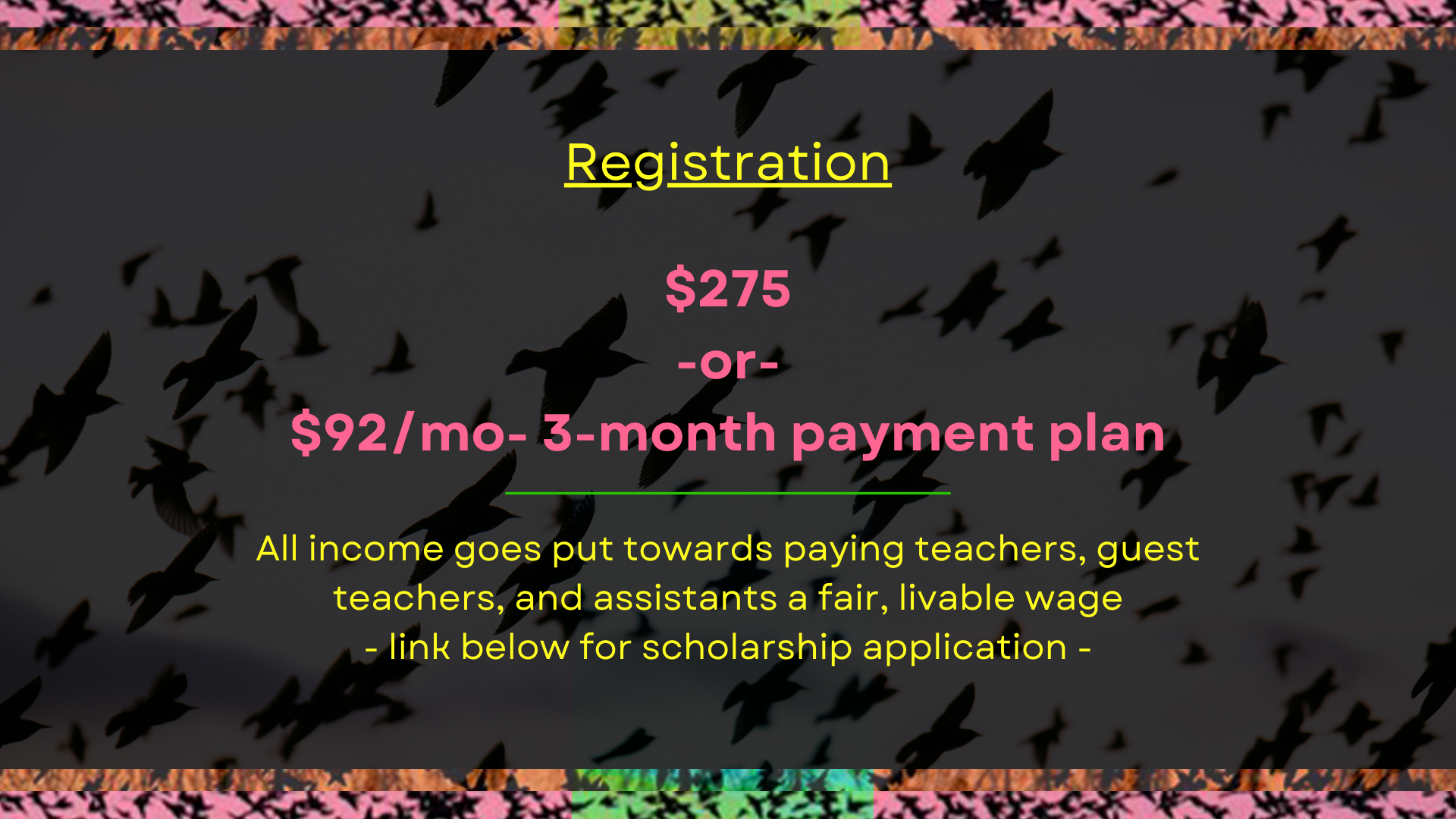 If you would like to apply for one of our scholarship spots, please fill out our application at https://forms.gle/nNvdNPL77SeoSQx38 and we will get back to you within a week of your application submission.
Please send any additional questions to [email protected]
Students are not able to register part-time; however, each session will be recorded and made available to all registered students. If a student cannot attend a particular class they can still register for the program and watch the missed video at any time.
About Our Facilitators
---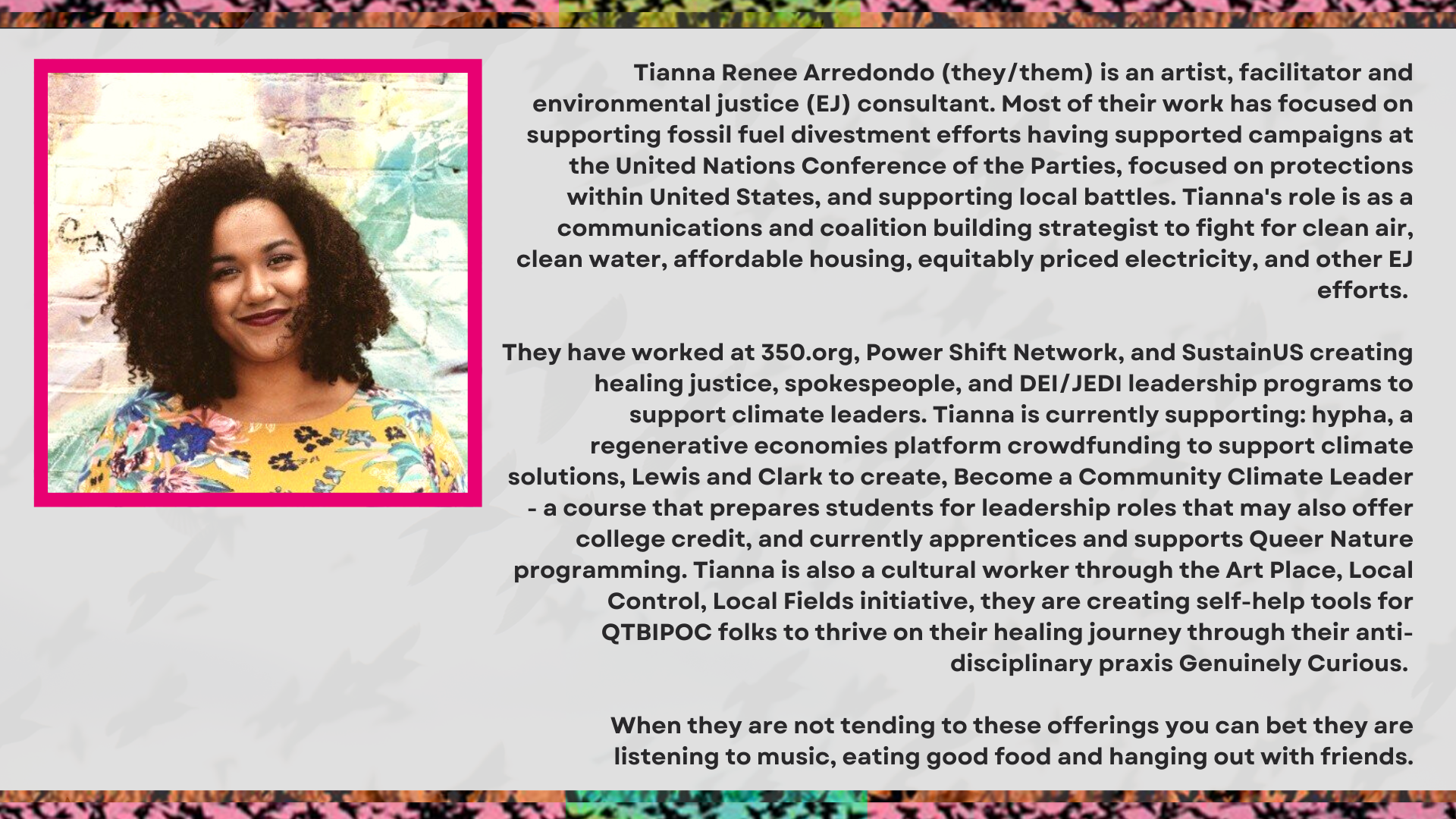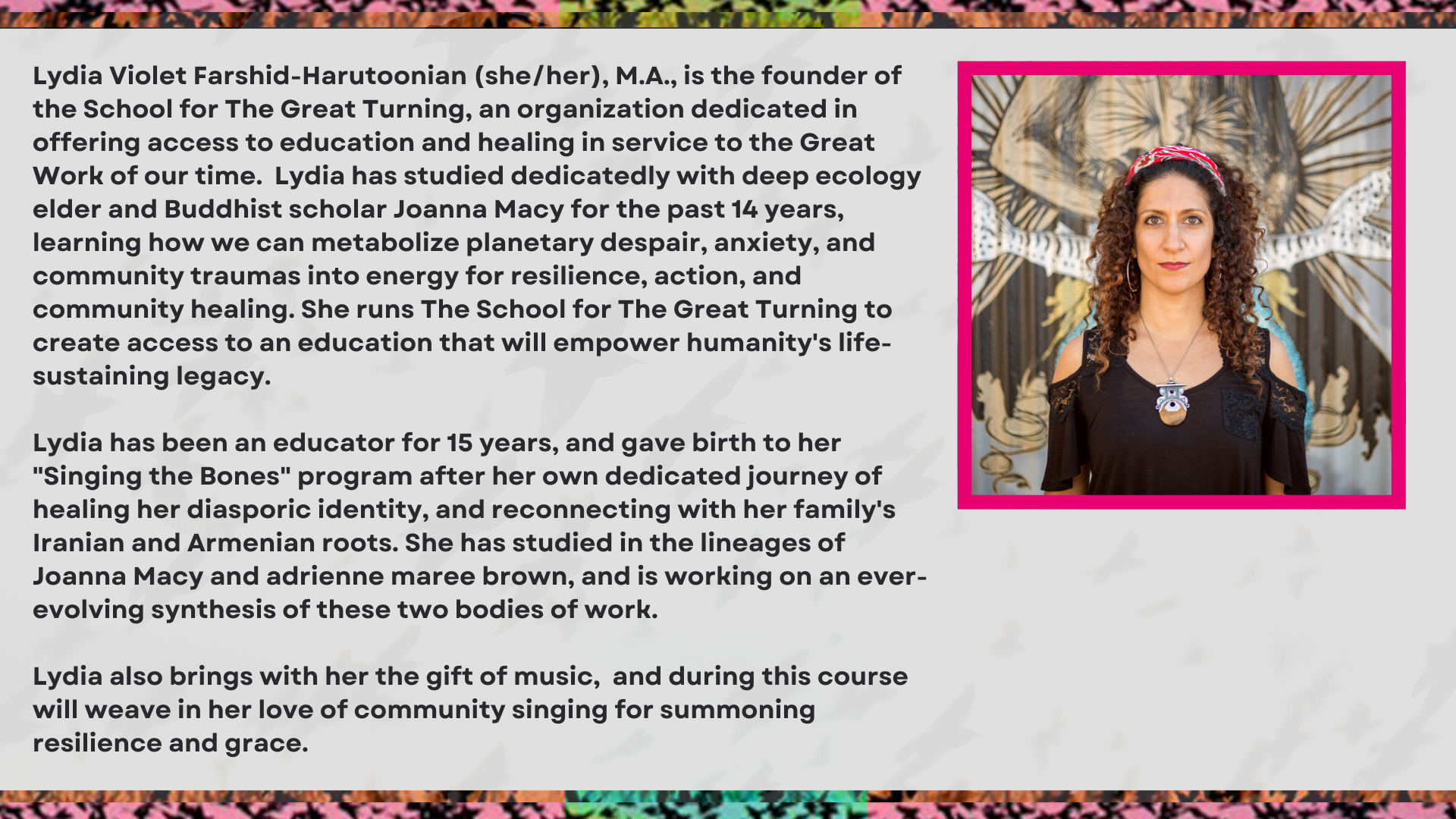 Frequently Asked Questions
When does the course start and finish?
The live sessions of this course run from September 6 - Nov 22, 2022, with lifetime access to all recordings available.
How long do I have access to the course?
How does lifetime access sound? After enrolling, you have unlimited access to this course for as long as you like - across any and all devices you own.