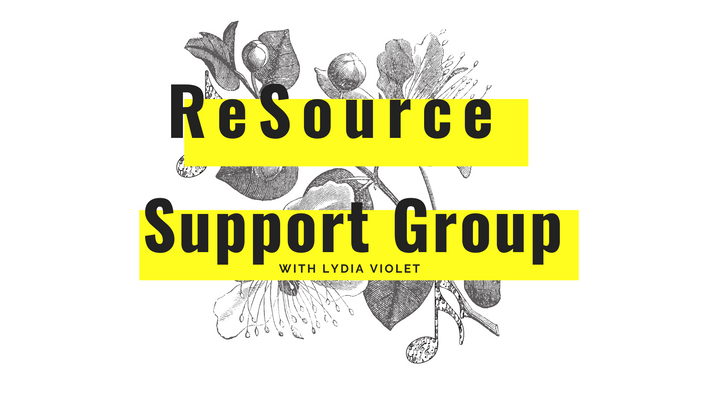 ReSource Support Group
Healing for Hard Times - Join Anytime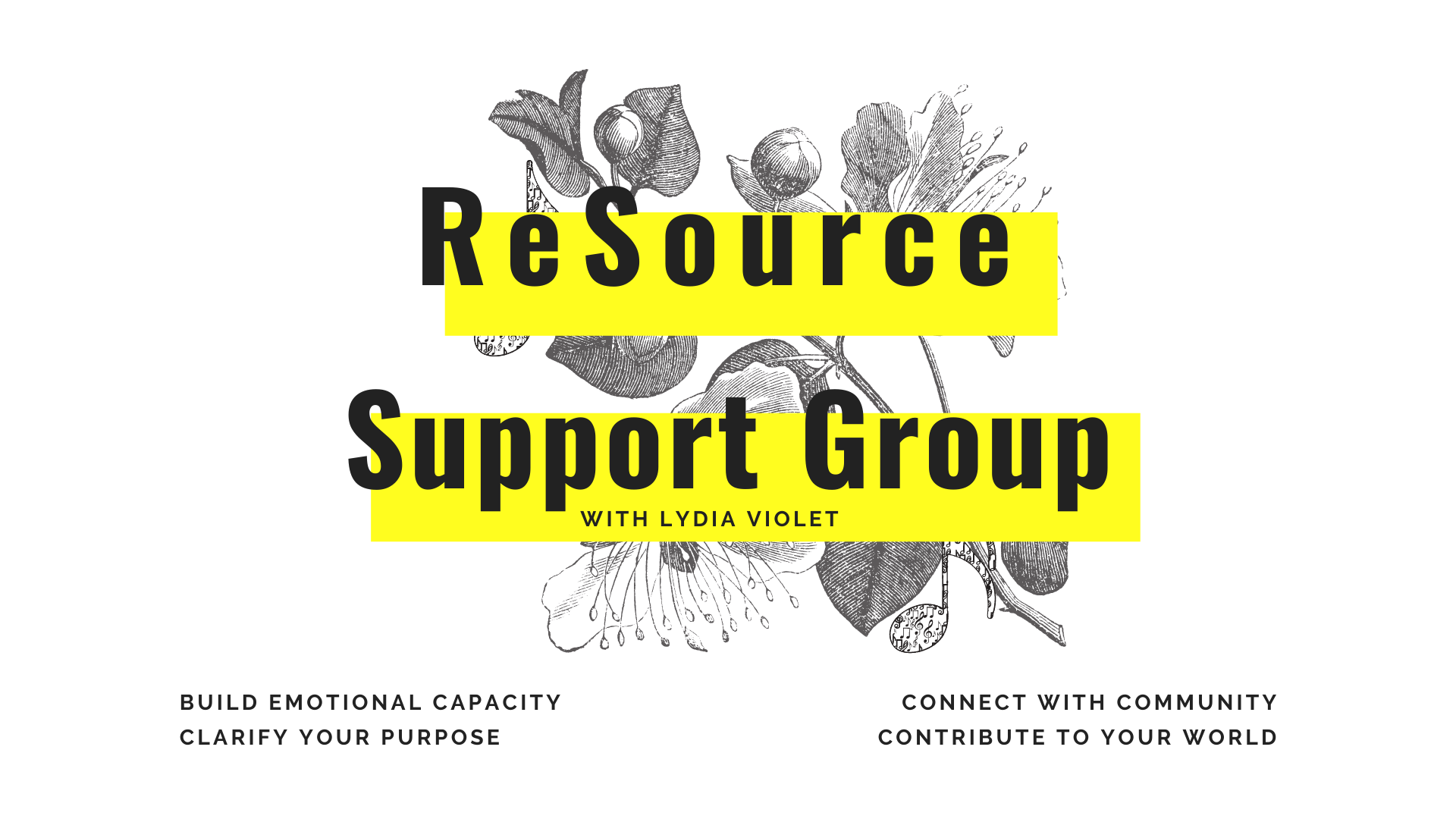 ---
---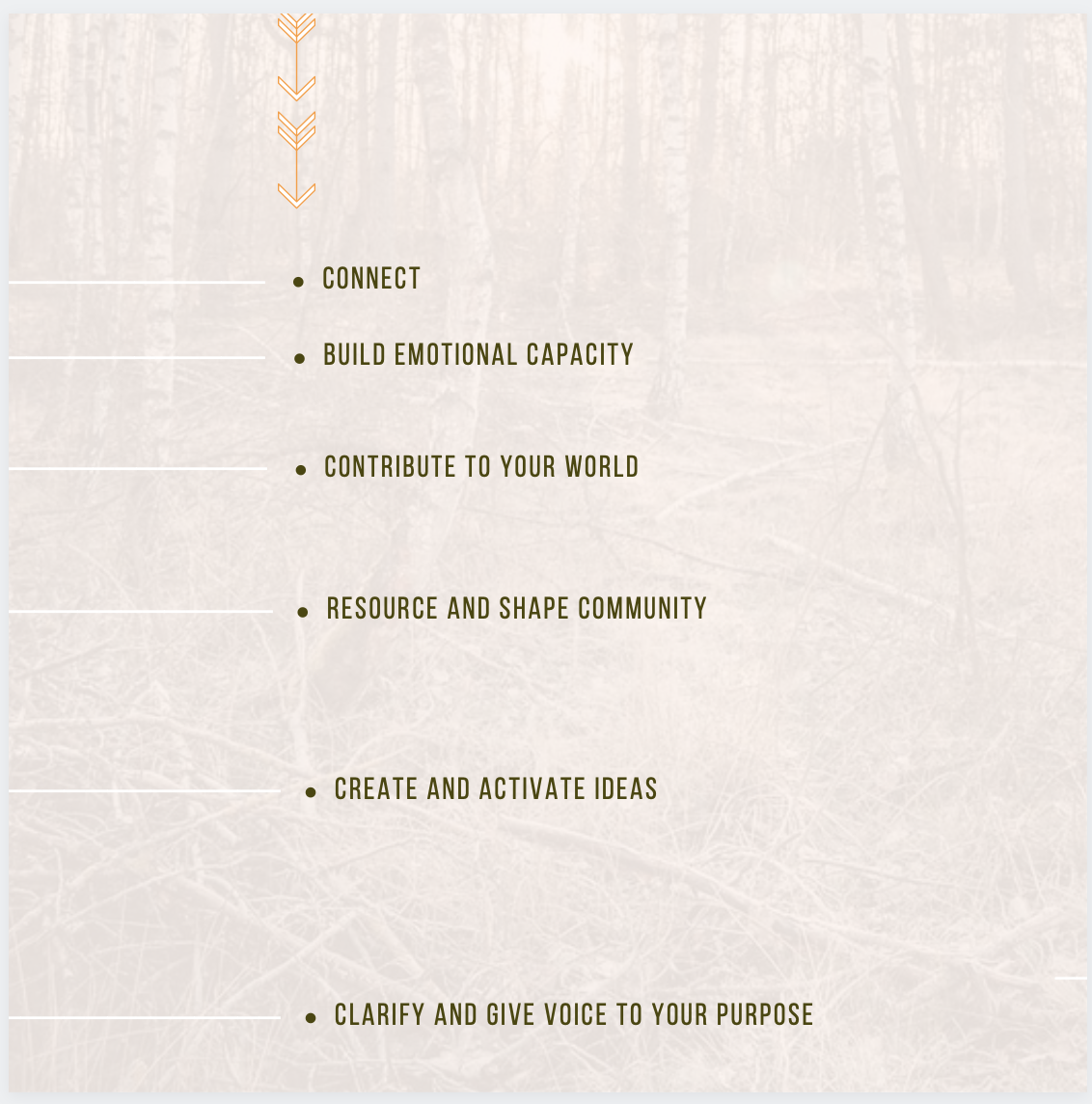 ---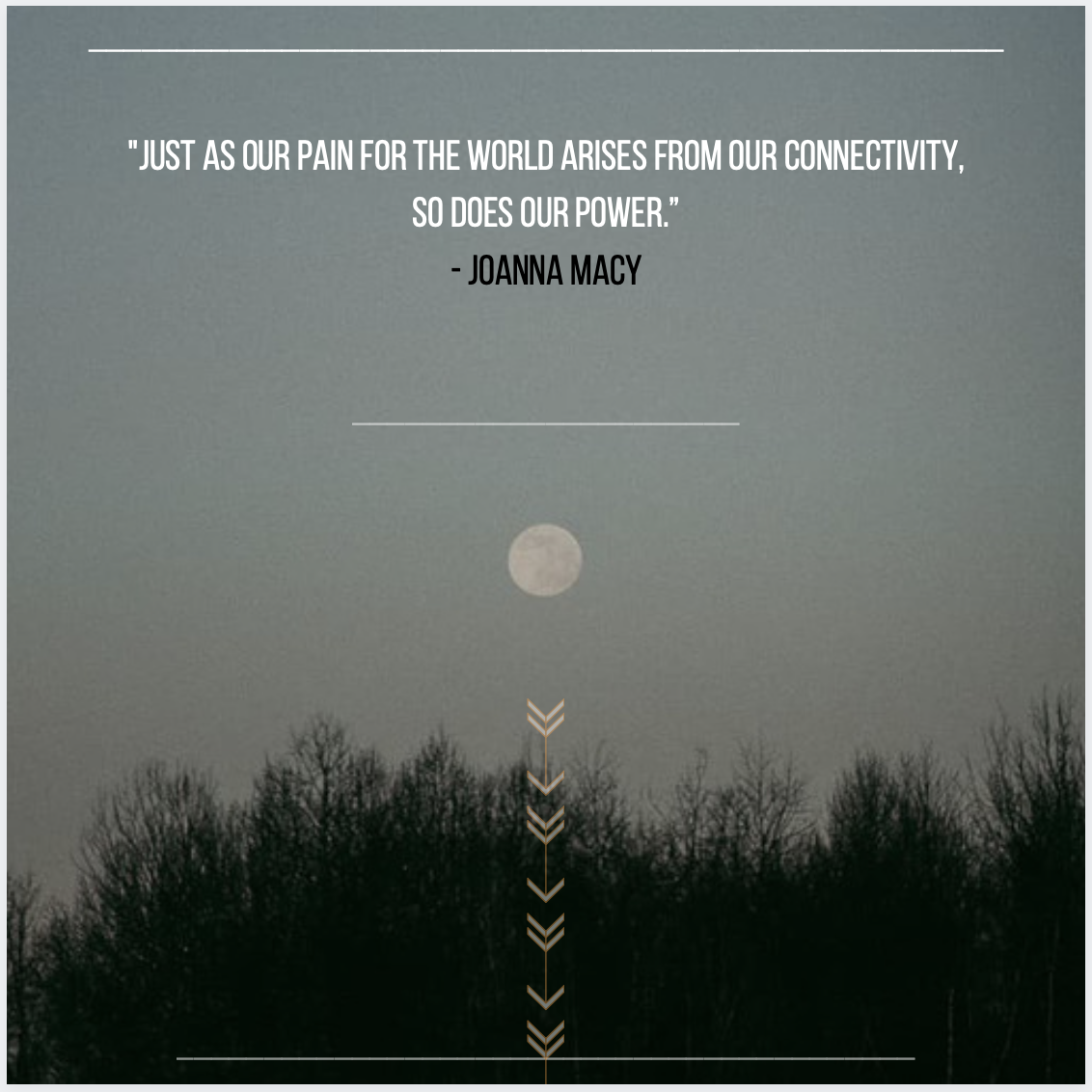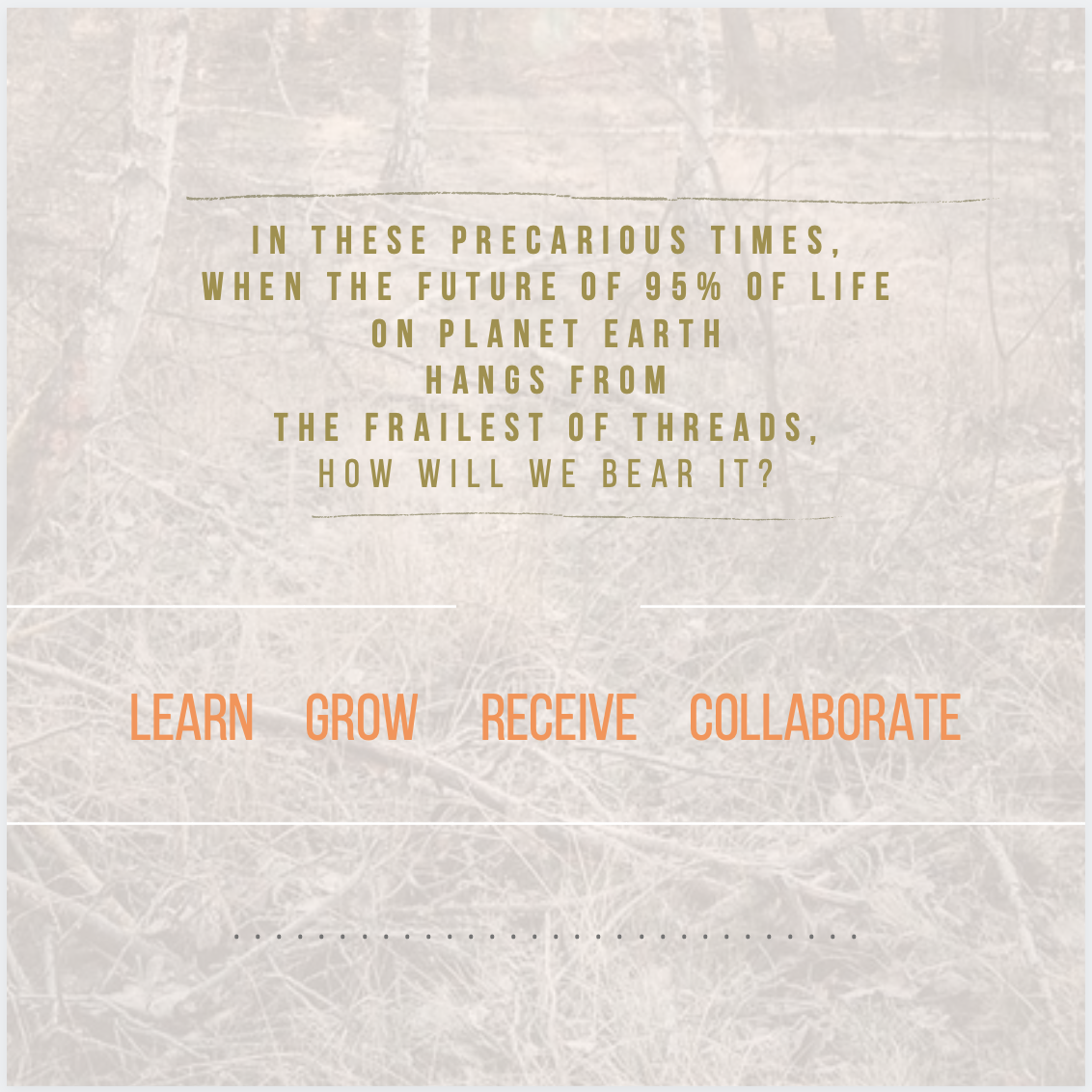 ---
---
Your monthly membership will give you access to:

• Access to our group forum, where one can connect, communicate, build relationships, resource
• Two, 2-hour sessions per month, generally the 1st and 3rd Tuesdays of the month where we will be meeting (think nourishing group therapy but with more refreshments, unique guests, more revitalizing and a whole lot more affordable!)
• Access to videos, readings, forums, resources
• We accommodate international times zones by hosting one meeting at 10am PST and one at 5pm PST per month
• Being a part of an international community of people who are focused on clarifying their purpose, learning tools for mental health, and liberating their energy for action in this time.

Our facilitator, Lydia Violet Harutoonian, has been a dedicated apprentice to Macy and the WTR for the past decade, as well as studied Emergent Strategy facilitation with adrienne maree brown. As an Iranian-American touring artist and scholar, she returns time and time again to the inner and relational tools she has developed from engaging Macy and brown's work, which offer a place to rest and regroup as the crises of our time intensify.
---
What People are Saying

"This is an exciting moment to be in partnership with Lydia as she brings her important work farther out into our world. In these leaden times her artistry, energy, and wisdom ignite love for life in people of all ages and backgrounds.
I have seen repeatedly how the visionary combining of her music with the Work The Reconnects (WTR), has released cultural creativity in vital response to the cultures of fear and ignorance spreading in our land. Here participants find honesty and strength, as well as spirited community, for facing our current crises head on.
These qualities are the essence of what the WTR generates, and as root teacher of that work I rejoice that Lydia is an outstanding and trustworthy facilitator. With her understanding of its theoretical foundations and her skill in guiding practices, the music she interweaves serves to strengthen the Work, while weaving its own magic of joy, praise, and resiliency. Supported by the healing fortitude of music, everyone has a place in the choir. Especially promising are Lydia's plans to bring Music As Medicine into those public schools where music programs have been eliminated.
I believe Lydia's mission will serve to inspire positive change for years to come. Her near decade of studying and co-leading workshops with me have forged her into an invaluable resource for our society. I love to think of all the lives that will be changed and communities enriched by the tours and programs she will provide through Music As Medicine. I love it that the workshops always culminate in a concert which benefit the larger community.
I hope you will offer her your support and become a partner of hers in this heartening mission."
- Joanna Macy, Berkeley, CA
"The workshop with Lydia was an opening into our relationship with the world and our responsibility to ourselves and to one another. It was an exploration of both tragedy and joy, all embraced and inspired by the transformative power of music. We connected deeply and lovingly and gained the insights necessary to become part of the solution to the challenges of these times. It was a life-changing, and life-sustaining two hours for which I am most grateful." - Janet Thomas, San Juan Island, WA
"The Music As Medicine workshop was one of the most unique music experiences I have ever had. Learning how to both honor the pain of my time through The Work That Reconnects and celebrate life with music by Rising Appalachia and Lydia Violet, gave me tools to show up fully as an artist and activist in my work."
- Jasmine Fuego, Berkeley, CA
"The Music As Medicine experience touched me deeply, by offering both the content and experience of true social change. We learned all afternoon, and sang about these learnings all night! What a gift!
Lydia's Music As Medicine offering takes social change to a whole other level! There aren't many people mixing deep cultural narrative, steps to create a better world, and music to bring it all into the body! It's an amazing example of a holistic cultural evolution platform! Where else can you get social change context, content, and artistic expression all rolled into one! I for one am a convert!"
- Ben Browner, Revival, Vashon Island, WA

---
Registration: $40/month. We believe in making content as accessible as possible while paying WTR Facilitators and visiting teachers a fair, livable wage. All programming is also no one turned away for lack of funds. Your payment helps support all this!
Please feel free to send any questions, including scholarship requests to [email protected] This is an honor to be with you during these times in our collective experiences. I look forward to meeting you all very soon, connecting and creating our very own unique community of vision and resource.
---
---
Your Instructor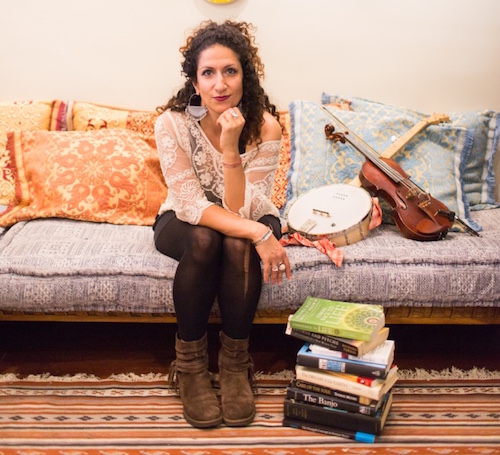 Lydia Violet Harutoonian M.A., has studied closely with elder and scholar Joanna Macy for the past decade, learning how we can metabolize our pain for the world into energy for resilience, action, and community. Lydia met Joanna while studying for her M.A. in Philosophy and Religion from the California Institute of Integral Studies, where she studied with other prominent thinkers such as Brian Swimme and Richard Tarnas.
Lydia also runs The Music As Medicine Project, a non-profit dedicated to creating access to music, music education, and Joanna Macy's work as tools for cultivating resilient cultures in our communities. www.musicasmedicineproject.org
Course Curriculum
Active Hope January 2020 : Introduction
Available in days
days after you enroll
Active Hope February 2020
Available in days
days after you enroll
Active Hope March 2020
Available in days
days after you enroll
Frequently Asked Questions
When does the group start and finish?
The course is ongoing and can be joined at anytime!
What if I am unhappy with the group?
We would never want you to be unhappy! If you are unsatisfied with your purchase, contact Teachable in the first 30 days and they will give you a full refund.
This course is closed for enrollment.